Wallis and Futuna scoop gold and silver in men's discus
Wallis and Futuna took two places on the podium in men's discus at the Samoa 2019 XVI Pacific Games, winning gold and silver in a tight competition to continue a successful run of athletics results at Apia Park Stadium.
Stephen Mailagi from Wallis and Futuna won gold with his throw of 50.03m. His teammate Ryan Lorenzo Valao took silver with a toss of 49.54m while Samoa's Nathaniel Sulupo took bronze with a throw of 48.03m.
Sulupo's bronze was the first medal for Samoa in the throwing events at these Games. "I was pretty confident going into the competition," an excited Sulupo told the Pacific Games News Service. "I trusted in the process and did the training."
Read more: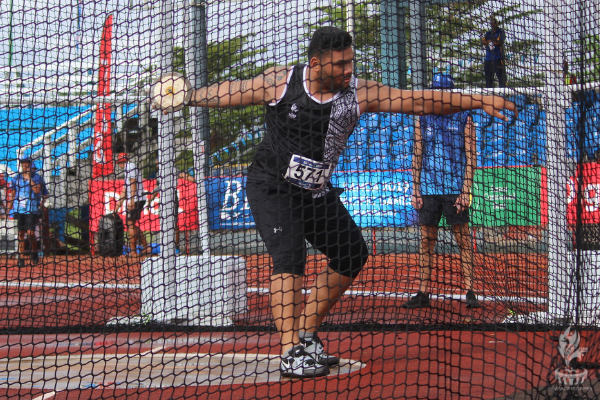 Wallis and Futuna secured two of the three podium places in men's discus at Samoa 2019 (Credit: Pacific Games News Service)
Sulupo is from the villages of Faleasiu and Luatuanuu on the island of Upolu. Being able to win bronze for Samoa was a special moment for him. "It's something else. I was born and raised in New Zealand, but I've always been Samoan. Samoa has always been my heart, and to come back home and win a medal for Samoa means the world to me," Sulupo said.
Thirteen athletes from seven pacific nations competed in the men's discus: Samoa, Wallis and Futuna, Fiji, Marshall Islands, Nauru, New Caledonia, and Papua New Guinea.
Athletics concludes on Friday at Apia Park Stadium with a packed day of action from 2.30pm onwards. Entry is $5 or free for children under 15.