Introducing the Sports Services and Operations Team
With less than six months left until Samoa hosts the 16th Pacific Games, time is of the essence. One team playing a pivotal role in the coordination of the sports competitions and underlying services is the Sports Services and Operations Team.
The team currently consists of three members: the Sports Services Manager; Games Operations Manager; and Games Advisor.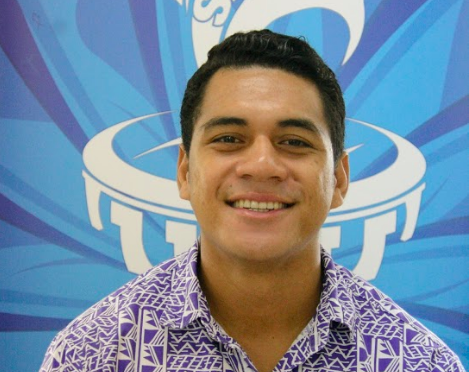 Taupau Alex Mikaele
Sports Services Manager
Responsible for overseeing the Sports Competition, Technical Officials, Timing and Scoring, and Anti-doping. Taupau started with the Pacific Games Office in April 2018 and has played a leading role in helping to develop the Sports Competition Schedule; procurement of sports equipment; venue negotiations; and stakeholder management. An avid sportsperson, Taupau has represented Samoa in Touch Rugby at the 2015 Pacific Games and World Cup Tournaments.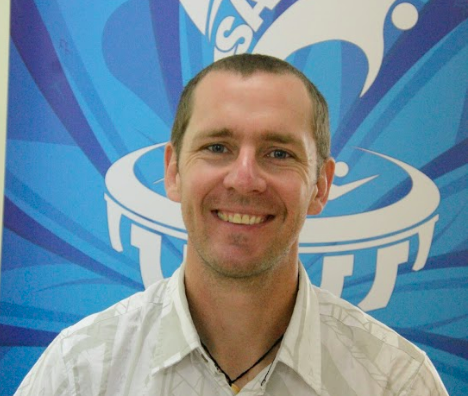 Jack Smith
Games Operations Manager
Responsible for Venue Overlay and Operations, Catering, Accommodation and travel services; Games Village, and Accreditation and Information. Jack started with the Pacific Games Office in November 2018 and has been an asset in providing expert knowledge from his experience as the Venues and Operations Manager for the Vanuatu Mini Games in 2017. Originally based in Washington D.C, Smith has extensive experience in sports management. Prior to moving to Samoa, Smith worked as Stadium Operations Director at the Washington Kastles of World Team Tennis and as a Venues Operations Manager for the Gold Coast Commonwealth Games.

Courtney Allison-Young
Games Advisor
An Australian national based in Sydney, Allison-Young relocated to Samoa this month taking on the role of Games Advisor. Funded by the Government of Australia through the Samoa Governance Support Program, Allison-Young will play an advisory role within the Sports Services and Operations Team and look to support Transport, Volunteer and Training programme, and Information and Technology. Allison-Young boasts an impressive resume having worked at both the London and Rio Olympics, and most recently as the Director of Sport and Competition in the Invictus Games.
To contact the Sports Services and Operations Team, email [email protected]