Overcoming limitations on the water for para-sailor
For one para-sailor, being on the water is a challenge in all kinds of way.
Jordan Milroy is competing for Samoa in the Oceania para-sailing event at Mulifanua this week, which runs alongside the Samoa 2019 XVI Pacific Games.
He is based in Auckland where he is completing a Masters degree in human rights, but has returned to Samoa for four weeks for the competition. His mother, Raema Von Reiche, is the president of the Samoa Sailing Association, so a love of the water runs in the family.
Read more: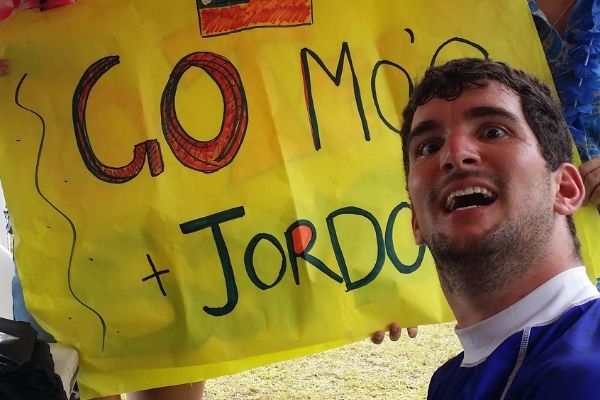 Jordan Milroy has been sailing since he was about 7 years old.
For para-sailing, racing is held in both for single and double Hansa 303s which have been brought over from New Zealand. The main modification to these yachts is the weighted centre board, to prevent the boat from capsizing.
Asked what the greatest challenge is on the water, Milroy said: "It is my cerebral palsy, because my brain sometimes forgets to tell my body that it has cerebral palsy.
"When I'm sailing, I have to overcome my limitations, looking for the wind, looking for the waves, looking at the boats, sailing fast and at the same time trying not to fall out."
Milroy has been sailing for years. "I started sailing when I was 7-8 years. I went sailing every Saturday with my siblings. My mum thought that this would be really good for me, and it was.
"Later I moved to Auckland and continued with my sailing. During this time, I had the opportunity to attend the European and World Championships."
Now, back in Samoa, Milroy said: "To come back and sail in Samoan waters for Samoa is a magical experience, this is where it all started."
He believes that it is important to foster and mentor a new generation of sailors with disabilities in Samoa.
He wants to be a role model and mentor, so that children with disabilities, particularly with cerebral palsy have someone they can relate to.
"In the 2-man race, I have teamed up with Eli, who has cerebral palsy too. Growing up I never knew anyone with cerebral palsy. Now, Eli can think, he walks like me, he talks like me, his hands and body move like mine."